The high-end Android phone of choice in 2022 — just go easy on the battery
The Samsung Galaxy S22 Plus is the high-end Android phone most shoppers in the US should buy in 2022. The Plus, and the smaller-but-similar standard S22, aren't perfect. Battery life, for one, is a weak point, and that's something to consider seriously. There are better options if you're looking for something a little more stylish or with a few more bells and whistles. But the vast majority of people who are just looking for a fast, reliable Android device to hold on to for the next few years need to look no further than the S22 duo.
They're also two of a precious few options we have Stateside, which makes this recommendation sound like a backhanded compliment. But they also happen to be really good phones capable of handling just about any task you can throw at them, with top-notch cameras and the best support policy you can get for an Android phone on this continent.
GOOD STUFF
Great performance
Big, bright, and smooth display
High-quality camera system
Excellent support policy
Good build quality
BAD STUFF
Poor battery life
New night photography features are of limited use
Samsung UI still feels cluttered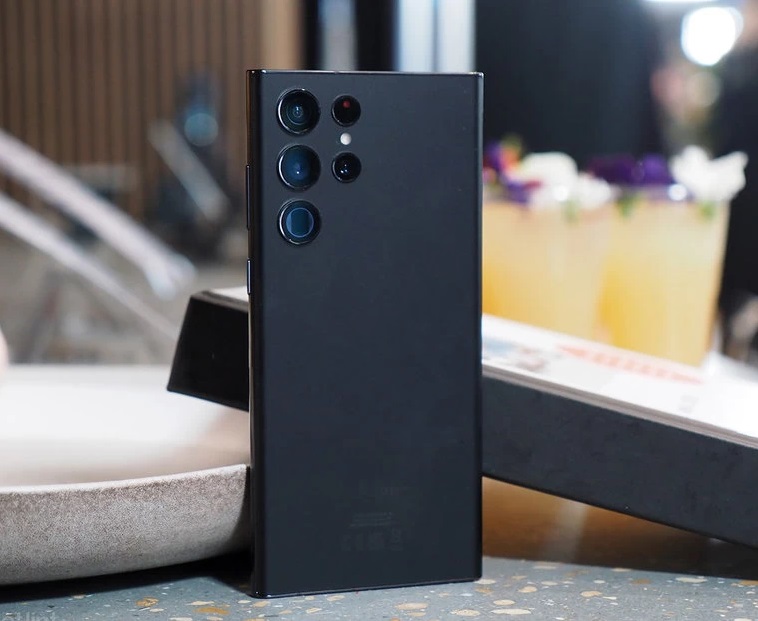 GOOD STUFF
Top-tier performance
High-quality cameras
Excellent support policy
Good build quality
BAD STUFF
Poor battery life
New night photography features are of limited use
Samsung interface still feels cluttered
The S22 Plus has a bigger 6.6-inch screen, while the S22 feels downright petite in comparison with its 6.1-inch display. (Don't read that as the S22 being "small," but it's about as small as you can get in the Android world at this point.) Both are 1080p OLED screens with up to 120Hz refresh rate, but the S22 Plus' features a peak outdoor brightness of 1750 nits versus the S22's 1300 nits. Both are bright enough to use comfortably in direct sunlight.
In any conditions, they're very good screens. The fast refresh rate makes the experience of using the phone to scroll through social media and flip through menu screens smooth and polished. Samsung knows how to make a good OLED, with rich blacks and vivid colors, and it has outfitted both phones with such a display.
I did notice the S22 getting surprisingly warm with moderate tasks that I wouldn't expect to be taxing on the processor, but if there was any performance throttling as a result, I couldn't see it. The standard S22 runs Genshin Impact well, with some slight stuttering here and there. After playing for 30 minutes, the phone was very warm, though not uncomfortable to hold, and I couldn't see any difference in performance.
BATTERY LIFE IS A SIGNIFICANT WEAK POINT ON BOTH MODELS
The standard S22, in particular, is the smallest Android phone I've tested in a long time, and it is refreshing. It fits all the way into the side pocket of my yoga pants, and more than once, I actually checked to see if it was there because it's so light that I didn't feel it. It's not iPhone Mini small, but it is one of the smallest high-spec'd Android phones out there, and it was deeply appreciated by this small phone fan.
Battery life is a significant weak point on both models, though. If high-powered tasks like streaming video and playing games make up any significant portion of your daily use, then I wouldn't recommend the S22. If you only occasionally stream an episode of a 30-minute show and seeing your battery percentage under 20 percent at the end of the day doesn't freak you out, then you'll be just fine.