While the Android vs iOS continues, the playbook has been (and continues to) played out before. Yes, I'm talking about the PC vs Mac debate, which is as old as the founding of the two tech giants in the world — Microsoft and Apple. Just like Google's Android, Microsoft took a democratic approach with its operating system, providing it to computer brands so that they focus on hardware and not the software experience. Apple on the other hand, lives up to its ethos of a tight-knit hardware and software integration, both for Mac as well as iOS. In fact, Apple's rumored move towards choosing its own processors for Mac instead of using Intel chipsets is yet another example of that. But I'm digressing here… the reason I'm bringing up the PC vs Mac comparison is that unlike smartphones, where we have seen the market getting commoditized, there are only a handful of players in the computer segment. You could count them on your fingers in fact – HP, Lenovo, and Dell are the top three players with Taiwanese brands like ASUS, Acer, and MSI also trying to make some headway.
HIGHLIGHTS
Mi NoteBook 14 Horizon Edition's calling card is its bezel-less display and power-packed hardware
The Mi NoteBook 14 Horizon Edition price in India starts at Rs 54,999
Xiaomi's throws a solid opening assault against rival laptop makers, though its offerings do have some compromises.
Verdict
If you have landed on this page to find out whether you should be buying the Xiaomi NoteBook 14 Horizon Edition, you should know that there's no easy answer. As much as I'd like to say yes, considering the device upholds the company's premise of solid specs (as can be seen above) at a mouth-watering price, it does have some compromises. And with a price tag of Rs 54,999 for the i5 model and Rs 59,999 for the i7 variant (the one that I'm reviewing), buying one does require careful consideration.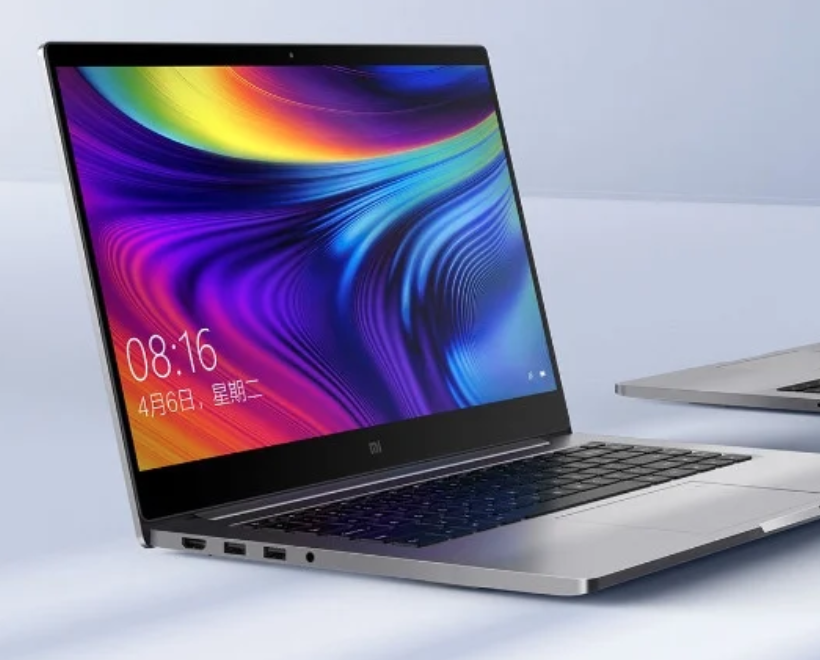 Having said that, the company has nailed the basics well with the Mi NoteBook 14 Horizon Edition, right from offering a bezel-less, full HD display, to using the latest, 10th-gen processors from Intel's stables, and from a fast, 512GB SSD to solid battery life. So if you can live with the compromises (which I'll be discussing in the review below), then it does deserve more than a second glance.
Design and display
The Horizon Edition suffix in the model name gives a clear indication that the brand is focusing on the display experience. Perhaps it's taken it a bit too far as well since the bezel-less screen of the laptop doesn't even leave space for a webcam (more on that later).
For I/O, the Mi NoteBook 14 Horizon Edition should suffice for most of your needs, as you get a USB 2.0 Type-A port on the left alongside the 3.5mm audio socket. Towards the right, you'll get a proprietary charging port, full-sized HDMI port, two USB 3.1 Type-A sockets, and a Type-C port. Needless to say that one would have appreciated if Xiaomi would have opted for a Type-C charging mechanism, especially considering that doing so would've helped the company highlight the universal charging capabilities of its laptop as well as its smartphones. You'll also find cooling vents on the left spine.
While we'll be discussing the keyboard and trackpad in the subsequent section, it's worth mentioning that the layout seems spacious and doesn't feel cramped. There's adequate palm rest area too, and while the metal may not be as smooth as textured finishes we've seen in a lot of rigs, it still feels good on the Xiaomi Mi NoteBook 14 Horizon Edition.
One look at the market data and you'd notice that in every category Xiaomi plays in, it aims to dominate. It has been the number 1 smartphone brand for more than two years, also the number 1 smart TV brand. And its timing of venturing into the laptops category couldn't have been better. At a time when the WFH revolution is underway (because of the unfortunate COVID-19 crisis), the company might be able to carve a space for itself in the otherwise difficult market.
Yet, unlike smartphones, the laptops segment is different. As mentioned in the beginning, there's a reason why brands like HP, Dell, and Lenovo have continued to maintain their hold, and there aren't many new brands that have been able to make a mark in the Windows laptop segment. However, it seems Xiaomi has done its homework and figured out a strategy — focus on specs. Xiaomi's laptops aren't aimed at casual buyers, who don't delve into specs and are looking for a brand. Instead, the brand is seemingly playing to its strengths by focussing on the spec-nerds. And its specs list does prove that point.
So what's the takeaway? If you're looking for a specs-heavy laptop, then my recommendation would be to turn your attention towards the base Mi NoteBook 14 models — especially those priced at Rs 41,999 and Rs 45,999 — since they don't really have any competition in that price band, and would serve the needs of a student or working professional well. If the Horizon Edition is what your heart is after, then you should be aware of the compromises you will be making. And if you do get the Horizon Edition, we feel you won't be disappointed with your purchase, especially in the performance department.