Samsung's Galaxy Book Flex, one of the first laptops with a QLED display, and one of Samsung's most premium laptops in ages are now on sale in the US. It's a sign the company is becoming more serious about its laptop offerings.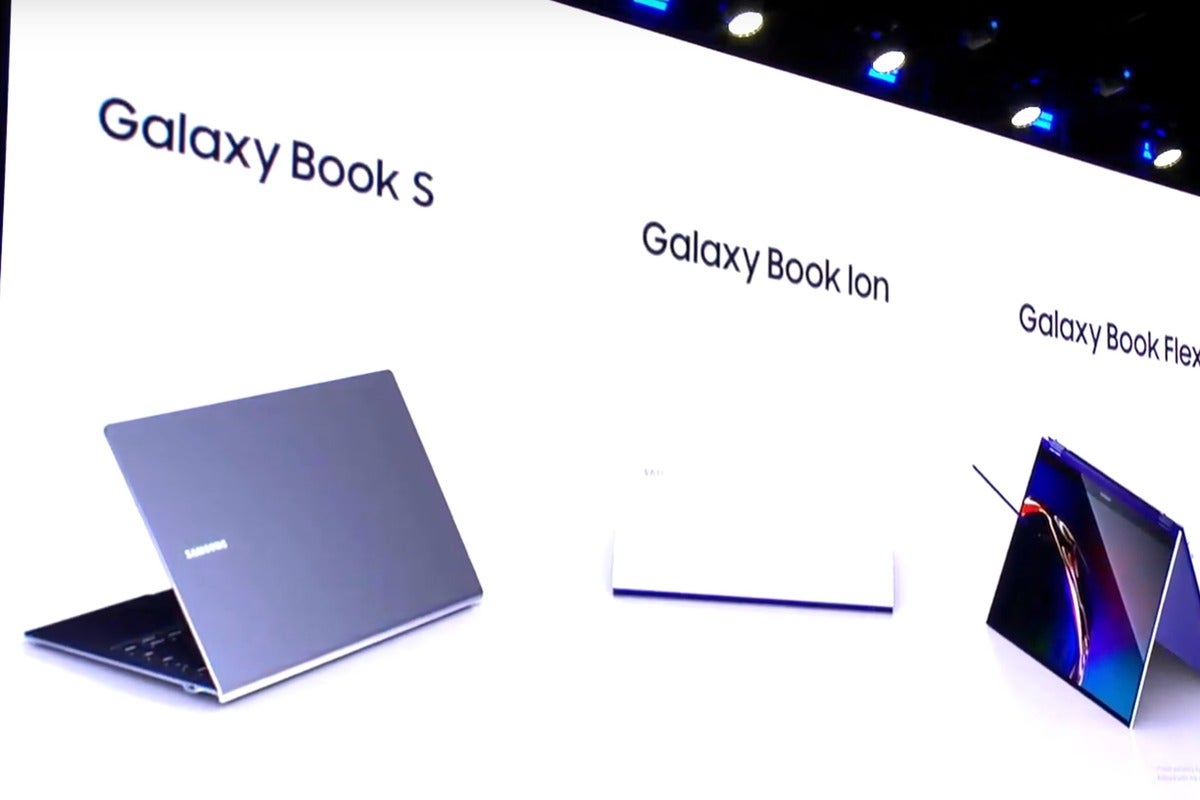 All three laptops — the Galaxy Book Flex, Flex Alpha, and Ion — are equipped with the latest 10th Gen chips from Intel. The Flex and Ion are also certified as part of Intel's Project Athena program. That means if you purchase one of these two models, you should get up to nine hours of battery life, which is ideal if you are a professional working from home or a college student (who will, eventually, be on the go). You can read first impressions of the laptops from The Verge's Chaim Gartenberg when he checked them out last October.

Highlights: 
The Galaxy Book Flex, Galaxy Book Ion, and Galaxy Book Flex α are all available starting today.
The Galaxy Book Flex and Flex α are convertible laptops while the Galaxy Book Ion is a traditional clamshell laptop.
The Galaxy Book Flex $1,350, Galaxy Book Flex α 1,000, and Galaxy Book Ion $1,200 are all on sale now.
The Galaxy Flex is a premium 2-in-1 laptop that comes in both 13.3-inch and 15.6-inch sizes. It features a snazzy metal blue design, with a built-in fingerprint reader and a slot for the S-Pen – a feature I appreciate as someone who has lost too many styluses over the years.
The lineup includes some intriguing features: they are the first Samsung laptops to use a QLED display, which is the same display technology that the company uses in its high-end flat-screen TVs.
Alongside new screen display tech, the Galaxy Book Flex and Ion include a neat feature that lets your trackpad double as a wireless charger. However, the trackpad is unavailable if it's being used for wireless charging, so its usefulness is limited unless you have an external mouse.
The Galaxy Flex Alpha starts at $849.99 but can go up to $999.99 if you upgrade your internal memory and processor. The Galaxy Book Ion starts at $1,199.99 for a 13.3-inch model, and its 15.6-inch model sells for $1,299.99. The Galaxy Book Flex is priced at $1,349.99 for the 13.3-inch model and 1,399.99 for the 15.6-inch version
For all of Samsung's presence in the tech world, it's not the first name that comes to mind when it comes to PCs. It's made some headway in the world of Chromebooks, but Dell, HP, Surface, Lenovo, and others seem to hold more mindshare in premium PCs as the Samsung has mainly focused its high-end efforts on smartphones. Considering lackluster phone sales — and a relative uptick in PC sales — maybe now is the time to diversify.